This was my kitchen before.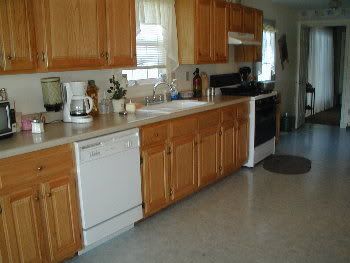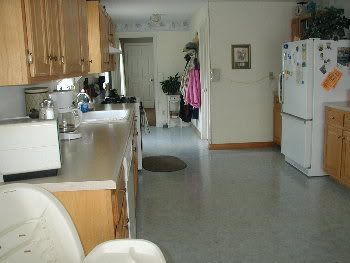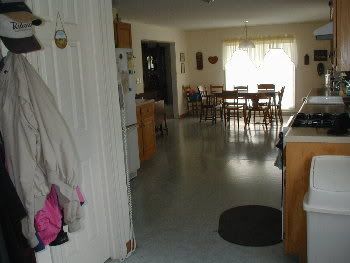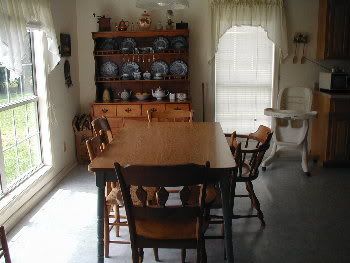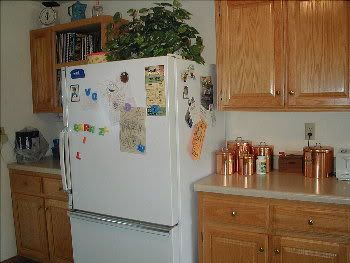 As some of you know I decided to repaint my kitchen a couple of weeks ago.
I had thought I would paint it a color named "Red Gumball". It was a pretty shade of red. But in spite of some of you voting for the red, I decided against it. Mainly because I have several full walls and I was afraid it would be too overbearing. If I had a smaller galley type kitchen broken up by cabinets, I think I would have gone for it.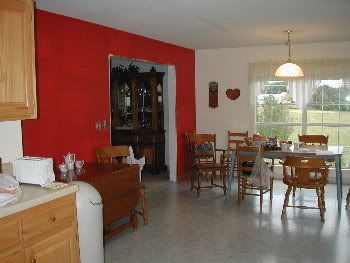 However, I decided to go with Light Sage.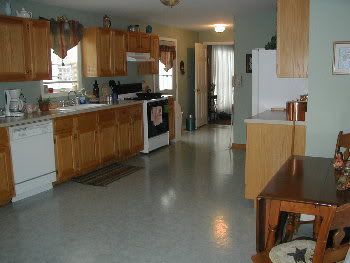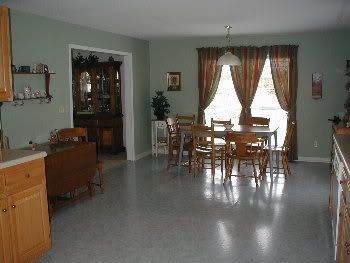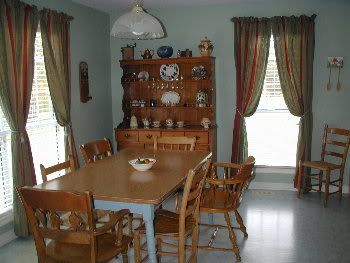 I wasn't sure about the full curtains but I think I'm going to like it and it seems to give the kitchen a warmer feeling. I'm also going to paint the legs of my table the same color as the trim...off white.
The bookcase was my mothers and a darker wood than most of my furniture. But since I moved these darker framed pictures over here I decided to use the bookcase and store my cookbooks in it as well as display some of my crock bowls.
I had purchased the plate rack several months ago for another project but ended up buying a different style for that. So I decided to use the other one here, so now I have to buy some plates to display in it.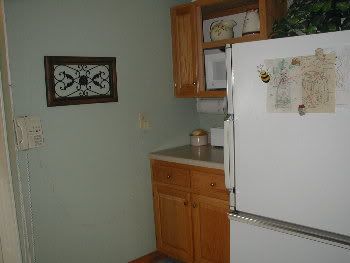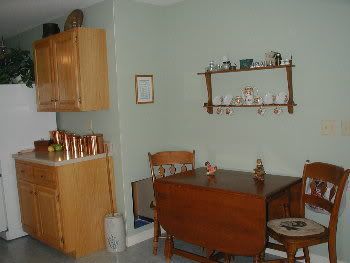 We do still have a few things left to do, like painting some more trim, hanging the blind over the sink, etc.
Movin' on to the next room!!!